Arkansas Casinos Earnings Decline Blamed On The Cold
Arkansas has experienced a particularly cold February, which gambling analysts believe is responsible for the sharp drop in casino earnings. When it's cold gamblers, prefer to stay at home and play online at sites like PlayAmo casino.
Despite the cold February, the three Arkansas casinos did manage to turn a profit, but it was $15 million less than what they earned in January. The earnings figures are comprehensive and include bets made on table games, slot machines, and at the bookmaker.
During February, Arkansas was covered in ice and snow, and residents had to ensure temperatures far below zero. The ice and winds made traveling extremely dangerous as there was little visibility and the roads were very slippery. The storms also left millions of locals stranded without water and power. These are not ideal conditions to hop in your car and go for a trip to your local casino.
The unluckiest Arkansas casino was the Southland Casino Racing in West Memphis. While they did manage to pull in over $15 million in February, it was over $6 million less than their $21 million January earnings.
At the Oaklawn Racing Casino Resort in Hot Springs, they managed to do a little bit better and only suffered a $2 million dip in winnings.
The Saracen Casino Resort in Pine Bluff earned slightly over $10 million in January but were only able to win a little over $6 million in February. It wasn't just the earnings that took a hit at this casino. They also had to close for over five days because they had issues with their water supply.
Sports Betting Earnings Also Took A Hit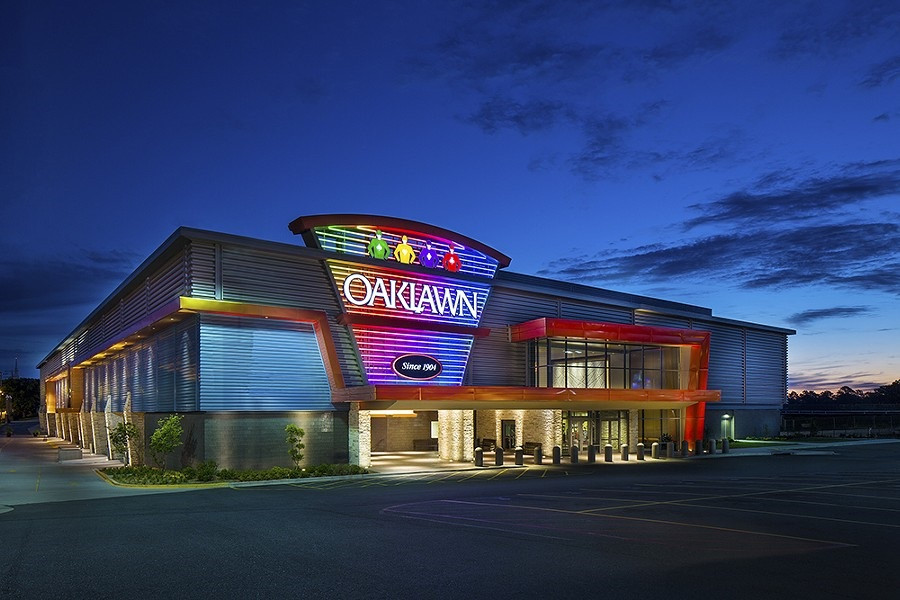 In Arkansas, residents have to make sports bets in person, and they can not bet online or use mobile apps. Online gambling companies have been lobbying state representatives in Arkansas to allow online sports betting, but so far, they have not been successful in altering the laws. Casinos are opposed to the law change as they don't want to lose their monopoly over sports betting to online-only operators that can charge fewer fees due to lower expenses.
As the severe weather prevented many bettors from traveling, sports betting revenue suffered a serious decline.
At the Southland casino, sports betting dipped from fell from $3.6 million in the first month of the year to about $2.2 million in February. While at Oaklawn, they managed a respectable $2 million to kick the year off but only $1.1 million in February. The net wins at both these casinos were under $300,000.
Saracen's ended up the lowest sports betting earnings of all three casinos and manage to win just $150,000. The casino is hoping to attract more sports bettors in March. It wasn't just sports betting that got whacked; all casinos also suffered a decline in table games earnings.
Casino management at all three Arkansas gaming properties said that the poor weather was unfortunate but expect increase demand in March and April to make up for the loss of earnings due to February. They expect many eager customers who were trapped at home to be looking to bet big in the following months.